How We Help Organizations Build IT Solutions with our Healthcare IT Services
Healthcare Product Development
Build secure, scalable healthcare products that are compliant with industry standards and regulations
Avail a range of services, from customizing pre-developed platforms to delivering custom software solutions to develop digital care pathways
Stay abreast with the fluid technological and regulatory landscape to deliver value-based, task-driven solutions that improve patient outcomes while reducing costs
Modernization, Migration, and Maintenance
Upgrade your existing infrastructure and systems in line with the current technological landscape to drive patient engagement and better patient outcomes
Modernize legacy systems by transforming their architecture, revamping the UX, or refactoring them
Bring in value-based healthcare by adding deep learning and AI capabilities
Healthcare Cloud Services
Build and manage a secure, HIPAA-compliant cloud infrastructure which is more scalable, flexible, and easier to use
Migrate your legacy healthcare software applications to the cloud and move away from the debt raised from legacy systems. Do this with minimal downtime and impacts to your current processes and setup
Build new cloud-native applications, migrate existing apps/data/infrastructure to the cloud, or optimize your existing cloud computing infrastructure
Healthcare Data Integration & Interoperability
Ensure interoperability among various data formats and sources by implementing a standardized format of data exchange and enabling systems to interpret the data correctly
Integrate data from patient records, labs, clinical trials, claims, and financials while adhering to standards such as HL7, CCDA, FHIR, EDI X12, IHE, DICOM, NCPDP, ICD 10, QRDA
AI-ML in Healthcare
Help doctors notice things that would otherwise be missed, point out minute mistakes, predict patient needs, and improve delivery of drugs
Implement the latest advances in NLP, DL, Computer Vision, and ML to enable fine discrimination among ambiguous healthcare images and more accurate diagnoses
Use sophisticated algorithms that adhere to data security standards, to help predict patient behavior and thereby plan interventions
Building the next generation healthcare system with predictive intelligence, security, compliance & continuous delivery capabilities.
Download This Case Study ❯
Our Approach to Delivering Market-leading Healthcare IT Services
Create a Successful Digital Healthcare Ecosystem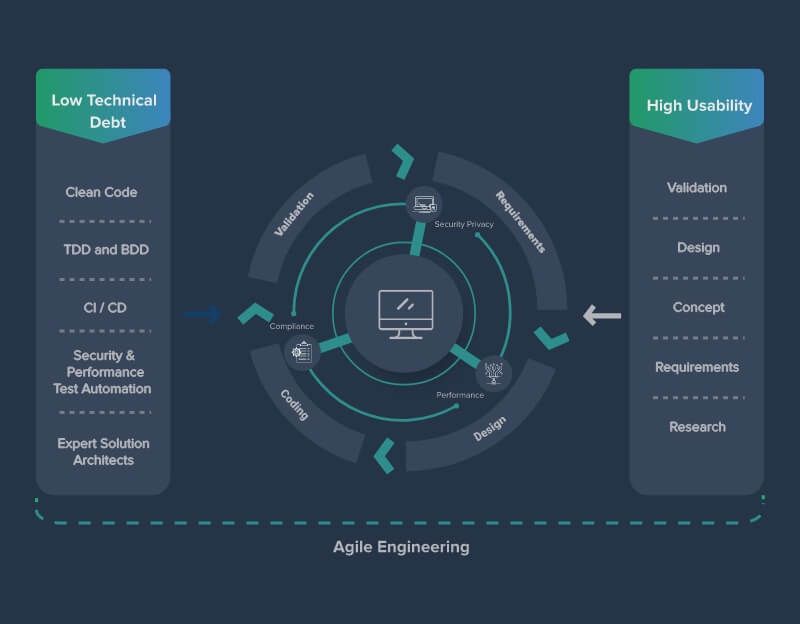 Cuelogic's Healthcare Data Services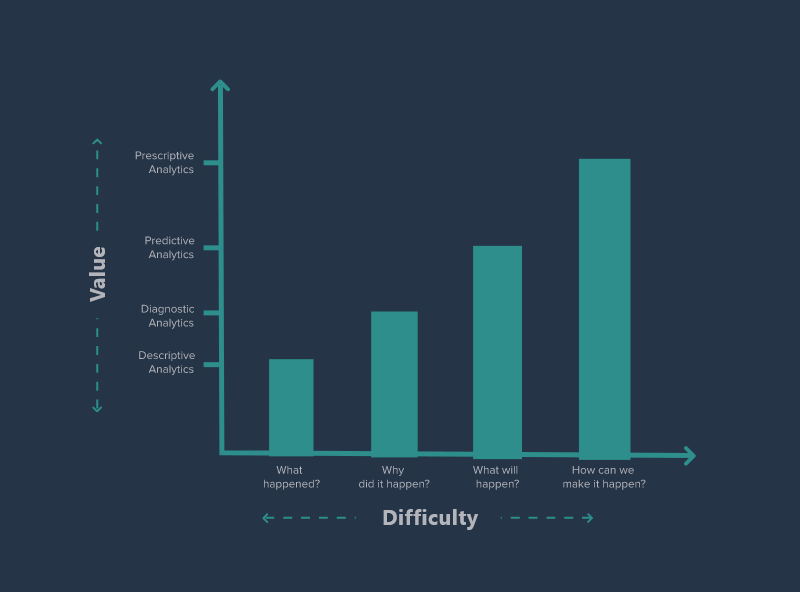 Our Healthcare Software Services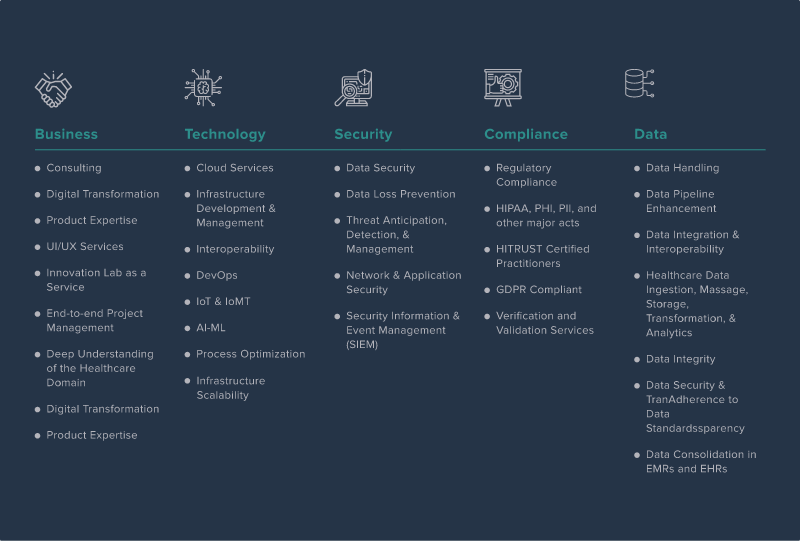 Discover How our Healthcare IT Solutions Have Achieved Phenomenal Results For Our Clients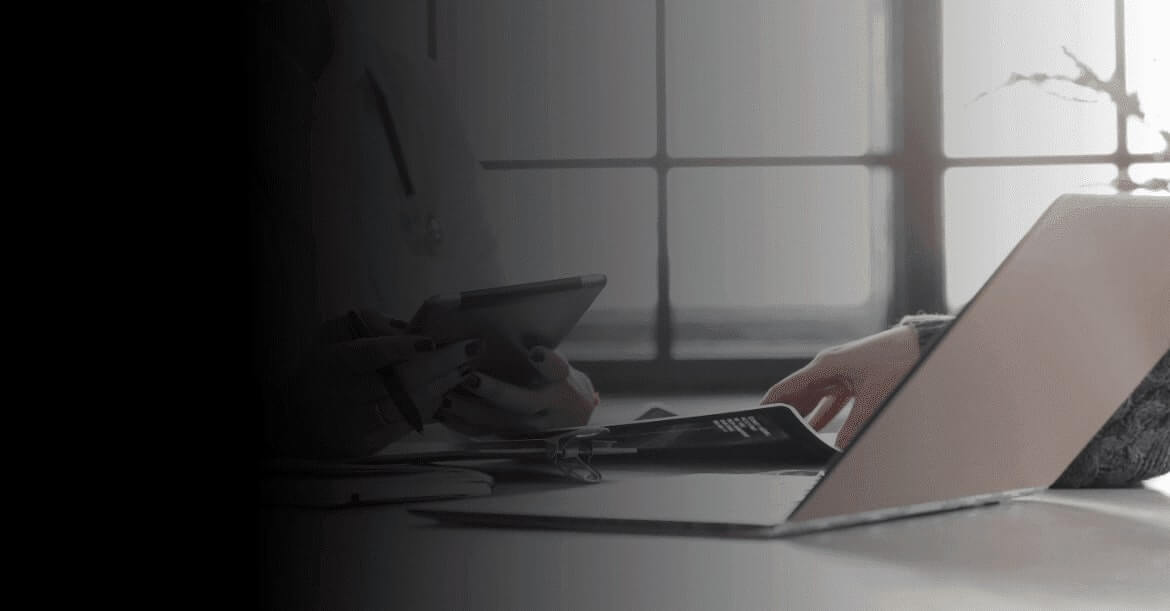 Building a healthcare platform to bring together healthcare experts on a single platform, providing users the ability to book consultations, video conferences, track medical records and set reminders.
Download This Case Study ❯
❯ 20,000+ Professionals onboarded
❯ 23% reduction in data usage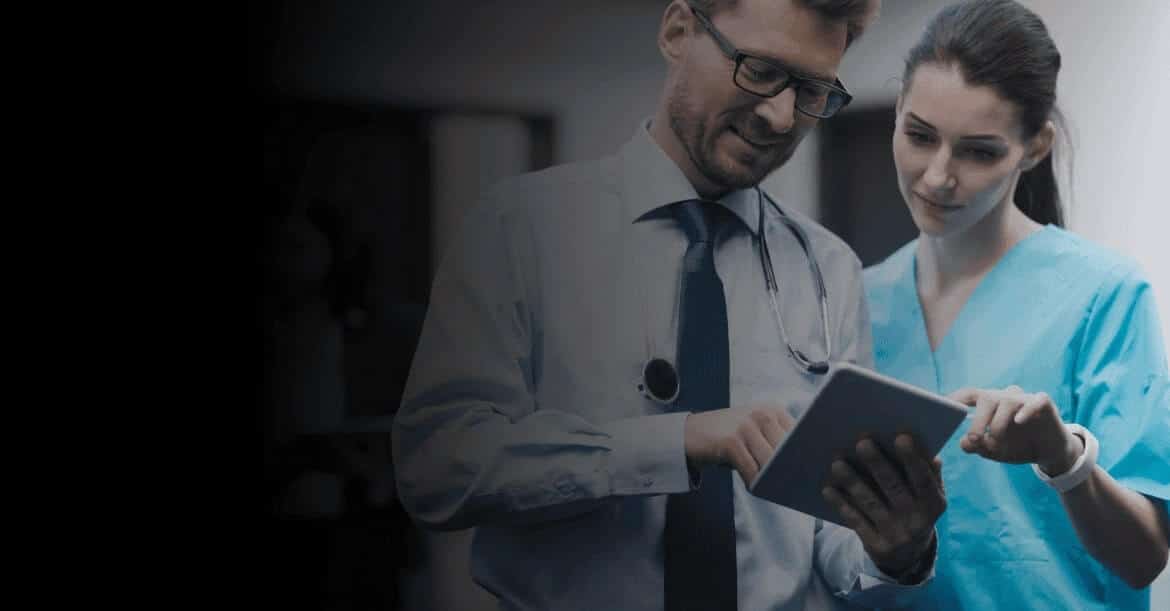 Modernizing legacy healthcare systems to a cloud native, intelligent platform moving to AWS GovCloud, while keeping up with compliances like HIPAA, ADA & PCI.
Download This Case Study ❯
❯ 200+ VMs migrated to Gov Cloud
❯ ADA Compliant Architecture
❯ 20% increase in development velocity
❯ 30% decrease in infrastructure costs.