Fostering a product-thinking culture at Cuelogic is at the forefront of our growth story and has helped us to build futuristic products for enterprises around the globe. With continuous upskilling through Dojos, which is spread across product engineering skillsets and Katas for periodic assessment, we build a team of product engineers with E-shaped skills that are second to none in the industry.
Product Engineering Mindset
Key to Building Modern Digital Businesses
Dojos and Katas Methodology for
Continuous Upskilling
How We Inculcate Product Engineering DNA?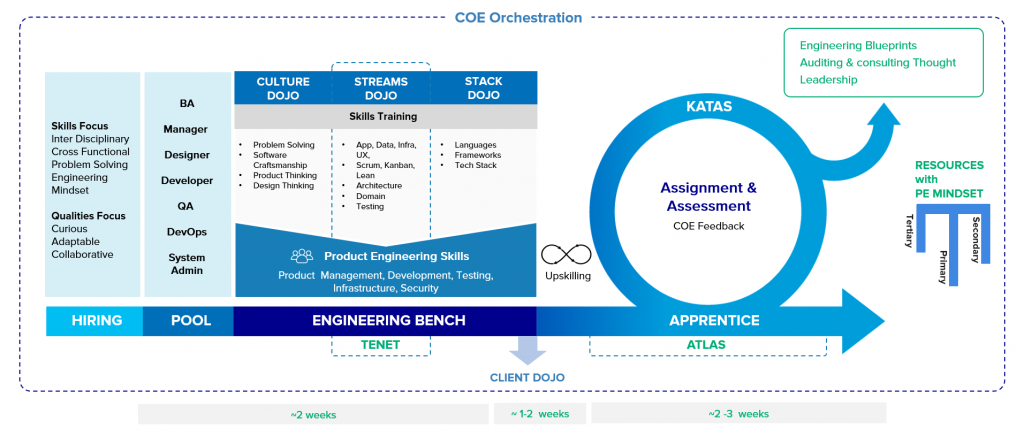 Why Cuelogic People Pod?