We have ready blueprint delivering tech and business outcomes across each product engineering capability. The blueprints are based on our unique operating model built on principles of Strategy, Design, Engineering, and Innovation, embedded with our ready-to-use frameworks – Compass, Atlas, Tenet, and cross-functional agile pods.
Unique Operating Model
for Product Engineering
Our Unique Operating Model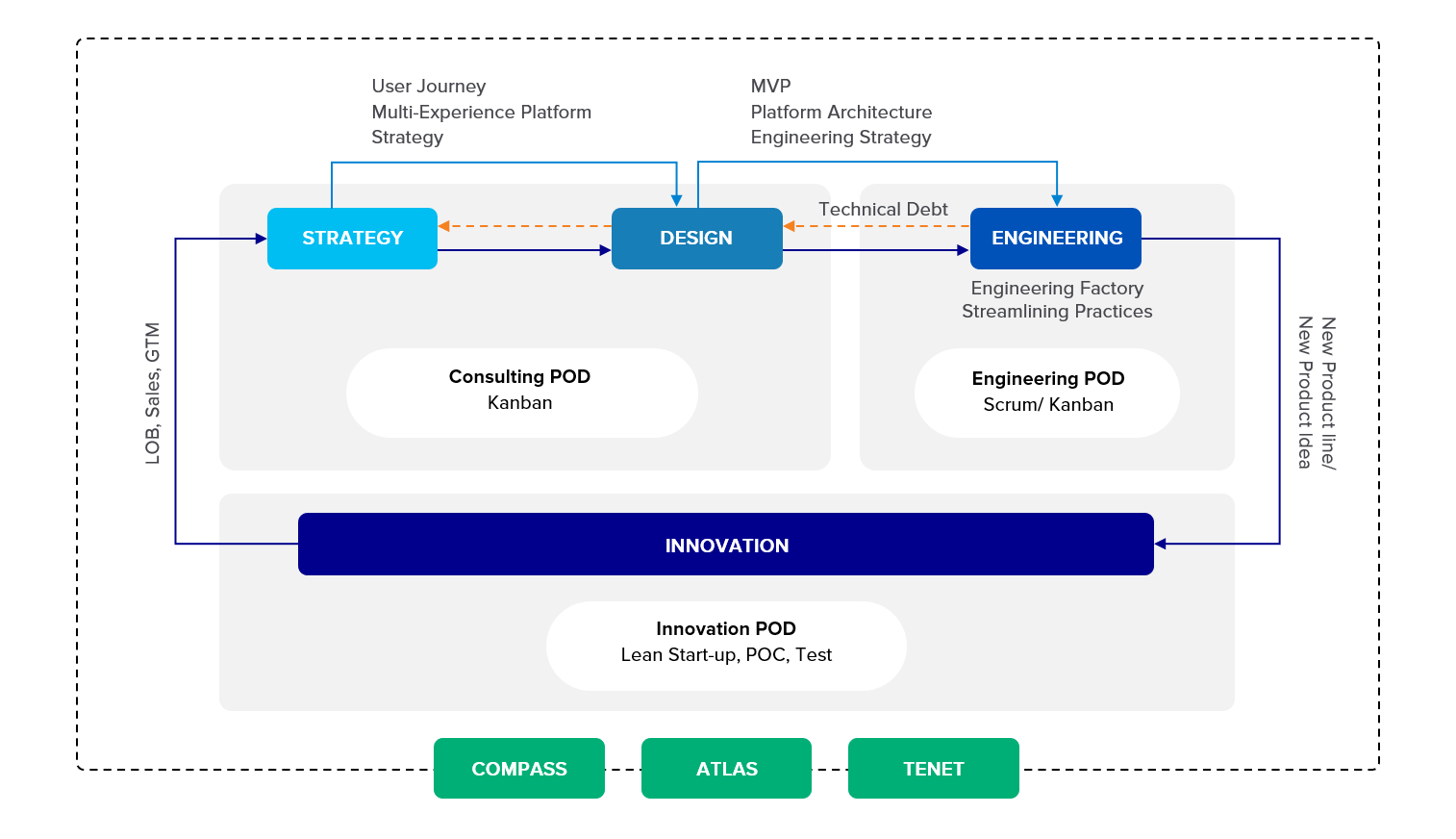 Where to Engage?
STRATEGY
DESIGN
ENGINEERING
INNOVATION