Our Expertise in Various Types of Cloud Computing Models is the Cornerstone of our Market-leading Cloud Computing Services
Avoid CAPEX relating to purchase of infrastructure. Cut IT hassles by outsourcing IT to the public cloud provider's specialists.
Lower investment costs and reduce idle time of resources. Avoid worrying about maintenance, security, storage, and database management
Be assured of reliability and near-constant uptime with the cloud service provider's infrastructure. Protect against failure with a vast network of servers. Scale up or down as needed
---
Customize resources to meet specific IT requirements. Services and infrastructure are dedicated to one organization and connectivity is supported over a private network.
Ensure higher levels of control & privacy as resources are not shared. Comply with stringent security guidelines due to the ability to run protocols and configurations based on workload requirements
Meet fluctuating demands with high efficiency. Scale whenever and however workloads demand, with the flexibility to transform infrastructure based on evolving business and IT needs
---
Leverage the cost-effectiveness of public cloud and security of private cloud. Avoid tradeoffs between scalability/flexibility and IT management
Distribute workloads and data across public and private infrastructure environments based on security, IT, finance, and business policies. Ensure proper adherence to all policies.
Move data, applications, and workloads between public and private clouds as regulatory requirements and security policies dictate. Take advantage of highly available, scalable, and flexible resource usage models
---
Avoid vendor lock-in by using multiple cloud environments. Obviate issues of obsolescence, vendor insolvency, low support availability, and misalignment with product or IT needs
Ensure the availability of compute, network, and storage resources with multiple clouds providing the necessary backup infrastructure to lower risk
Assess multiple vendors for infrastructure, storage, data, and application needs. Get the flexibility to select the most appropriate vendor while optimally balancing cost and IT needs
How our Cloud Computing Services Help you Build Cloud Applications with Cloud Providers Selected for your Unique Requirements
Cloud Computing Service Consulting
Assess current infrastructure, investments, and define goals
Conduct workshops to gain a thorough understanding of the "as-is" state and build a roadmap to reach the desired stage
Complete exploratory evaluations such as Cloud Value Assessment and TCO Assessment
Plan for capacity building, scaling, multi-vendor management, and build the detailed solution architecture
IaaS (Infrastructure as a Service)
Provision and manage cloud computing infrastructure on demand over the internet, thus avoiding CAPEX and the hassle of managing your own infrastructure
Scale as you grow with a subscription-based, pay-as-you-go business model
Retain complete control of the virtualized infrastructure through secure APIs
Manage data center access, authenticate users, secure VMs, monitor security logs, and secure networks
PaaS (Platform as a Service)
Get a framework or platform, delivered over the internet, upon which developers can build applications and create software
Avoid the hassle associated with periodic software updates and backups
Build, test, debug, deploy, host, and update software in the same development environment without worrying about infrastructure provisioning and management
Ensure that your tech stack is portable and works seamlessly with other platforms in case of changing vendor priorities
Manage resources, such as memory and CPU, only on the local machine
SaaS (Software as a Service)
Allow the cloud vendor to manage everything from infrastructure to applications
Be up and running at a fraction of the cost and time taken with other cloud computing models
Build your SaaS application with the cost-effectiveness and scalability of multitenancy
Segregate data by user role in order to be compliant with security standards and regulations
Integrate SaaS apps with third-party solutions and external data sources with APIs
Get the Cuelogic Advantage with our Cloud Computing Expertise
Avoid Vendor Lock-in
Deploy a multi-cloud or hybrid cloud model to access the best of services regardless of the vendor you select
Ensure that your servers, data, networks, middleware, and platforms are not dependent on any one cloud provider
Obviate concerns caused by a single cloud provider making major product changes that do not align with your organization's needs
Implement Security & Governance Best Practices
Build mechanisms that simplify the configuration and operation of security controls
Implement protections such as authentication, access control, encryption, and remote data deletion
Use governance frameworks and codify as much of the governance process as possible
Optimize the Cloud
Optimize network, storage, compute, and operations to get the most out of your investments
Expedite scaling, monitor resources, and assess misalignments of resource usage and corresponding expenditure
Save time by relying on the cloud provider's IT team for addressing maintenance issues
Add real value to the business in terms of process and workload modernization and build a more dynamic cloud DevOps model
Leverage Cloud Scaling Expertise
Assess, select, and execute optimal scaling strategies based on fluctuating resource demands
Work with data as large as 1 TB without compromising data integrity or security
Avail dedicated solutions for autoscaling, predictive scaling, scheduled scaling, and containerization. Ensure idle time of resources is at a minimum
Get cost advantages by using reserved or convertible reserved instances when workloads have stabilized
Automate Everything
Automate infrastructure, processes, workflows, scaling, and deployment
Provision and configure build servers as well as testing, staging, and production environments to ensure continuity
Benefit from automatic provisioning, configuration, and control of all environments while ensuring zero human error
Get deep insights with automated monitoring solutions. Use processes that run without human intervention while still being largely error-free and driving tangible business value
Receive a High ROI
Avoid investing large amounts of money and time in purchasing and maintaining capital such as major hardware, facilities, utilities, data centers, and even IT teams
Get the cost benefits of easy scaling, 24/7 availability, as well as minimal downtime and the associated problems of resolving downtime-related fixes
Use reserved instances to further optimize and reduce costs
Update Software Automatically
Stop worrying about software updates as all such activity happens automatically with no need for periodic backups taken by IT teams
Reduce time and effort in maintaining systems and ensuring all data is safely backed up with assistance from the cloud service provider's team
Ensure Disaster Recovery Planning & Business Continuity
Avoid data loss with all your important data stored in a secure network instead of on your local machine
Obviate most problems related to malware, viruses, IT infrastructure costs, and age-related hardware deterioration
Enable fast recovery from unplanned outages
Discover how our Cloud Computing Services Have Achieved Phenomenal Results For our Clients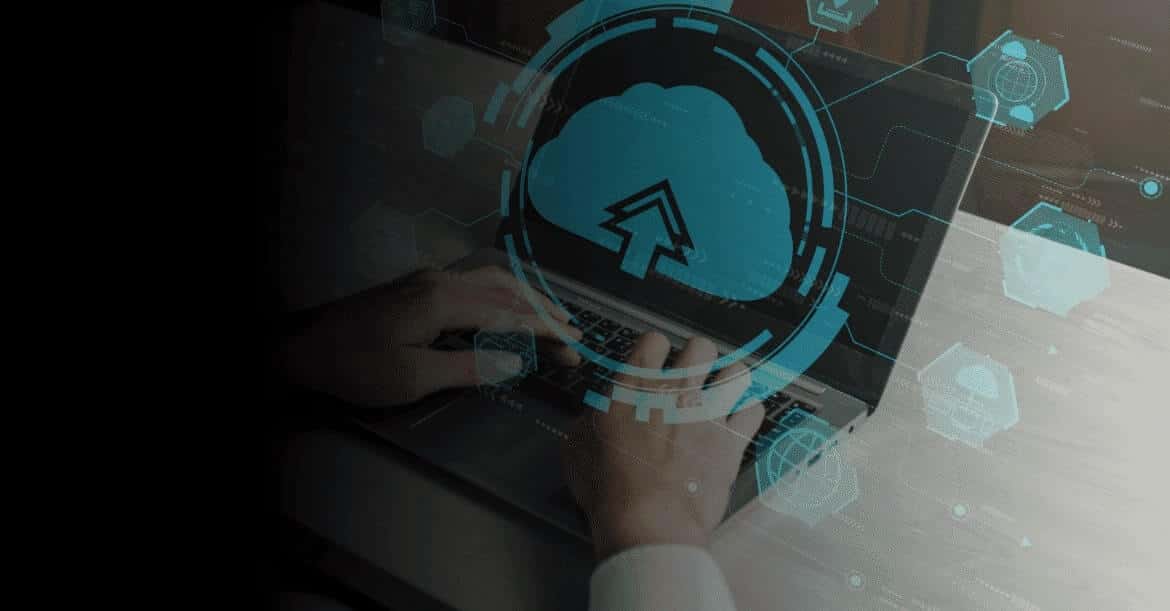 Cloud Computing Services for a leading CSR publication to help them build a reliable and cloud computing infrastructure.
Download This Case Study ❯
❯ 10+ million website visits
❯ 50,000+ web page analytics
❯ 1000+ partner websites tracking
❯ Campaign Tracking mechanism