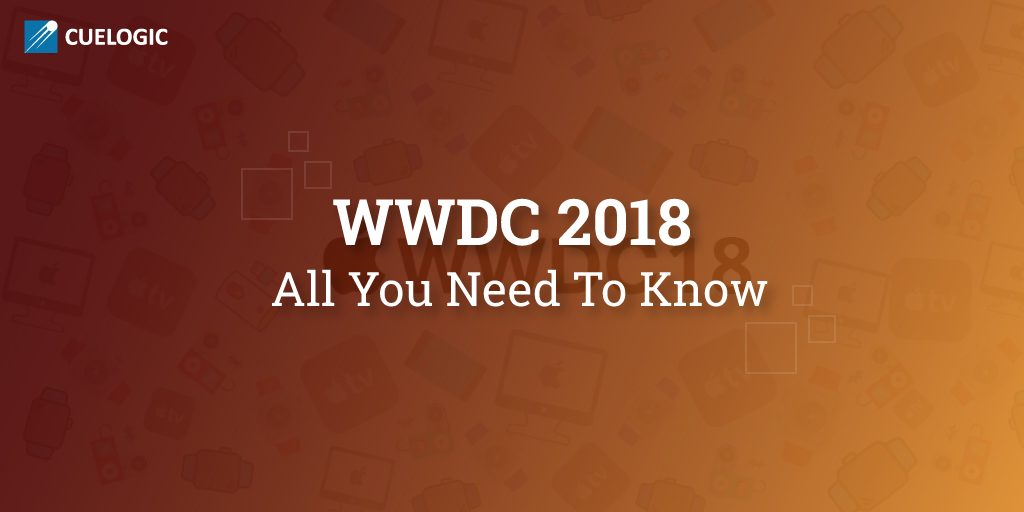 Home > WWDC 2018 – All You Need To Know
As every year Apple Inc. is having its annual developer conference called WWDC (World Wide Developer Conference) in San Jose, California starting with keynote. WWDC 2018 was software-focused with Apple announcing the next custom software updates for its products.
Roundup from WWDC 2018
Here's all the announcements made at the event and what it means for you
iOS 12
Improvements to Siri and its augmented reality platform ARKit were the major among many made to the iPhone and iPad operating system with iOS 12. Apple said with this update the devices will have 2x faster app launch, upto 50% faster keyboard launch and 70% faster swipe to camera.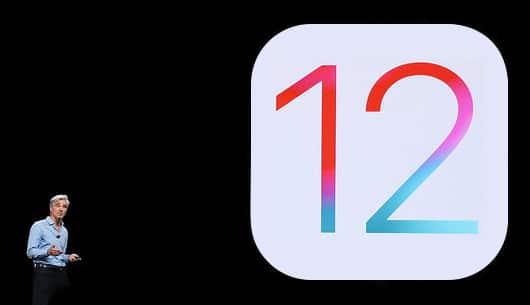 Augmented reality experiences are better than before with ARKit 2 as you can share it with friends.
Siri shortcuts make it easy for you to do multiple tasks with just one voice command.
Facetime now supports group calling with 32 people at a time. You can start a group facetime directly through message thread.
Emoticons are a thing of past, with Animoji last year and Memoji this year you can have fun in message thread and facetime by creating your own avatar.
Grouping notifications as per app, context and managing them directly from lock screen to reduce interruptions at any time of day.
Addressing the of phone addiction with screen time feature so you can control how much time you can spend on an app in a day as well as how much time your child can spend.


WatchOS 5
Apple watch helps you to stay connected with people and information you care about as well as knowing your activity throughout your day. At WWDC 2018 Apple unveiled watchOS 5 with improvements in these avenues as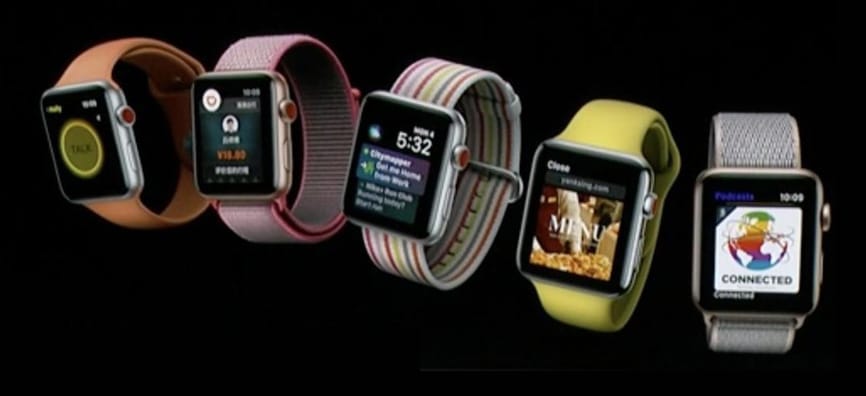 Competition makes you more active so now with watchOS 5 you can have competitions with a friend and have regular updates about it.
New activities such as hiking and yoga in the workout app.
Apple podcasts are now available on watch also and you can search episodes in it with Siri also.
A new way to have connection with a friend, Walkie Talkie on apple watch helps to have one-to-one conversation with a button click.
Webkit is now on apple watch so visit a website which is optimised for smaller screen on your watch.


MacOS Mojave
Continuing with it's naming convention of macOS, Apple has named the next OS for mac as Mojave. Focusing on privacy and security which has been in buzz this year, this updates brings a lot of power to its users. Round up of MacOS from WWDC 2018 –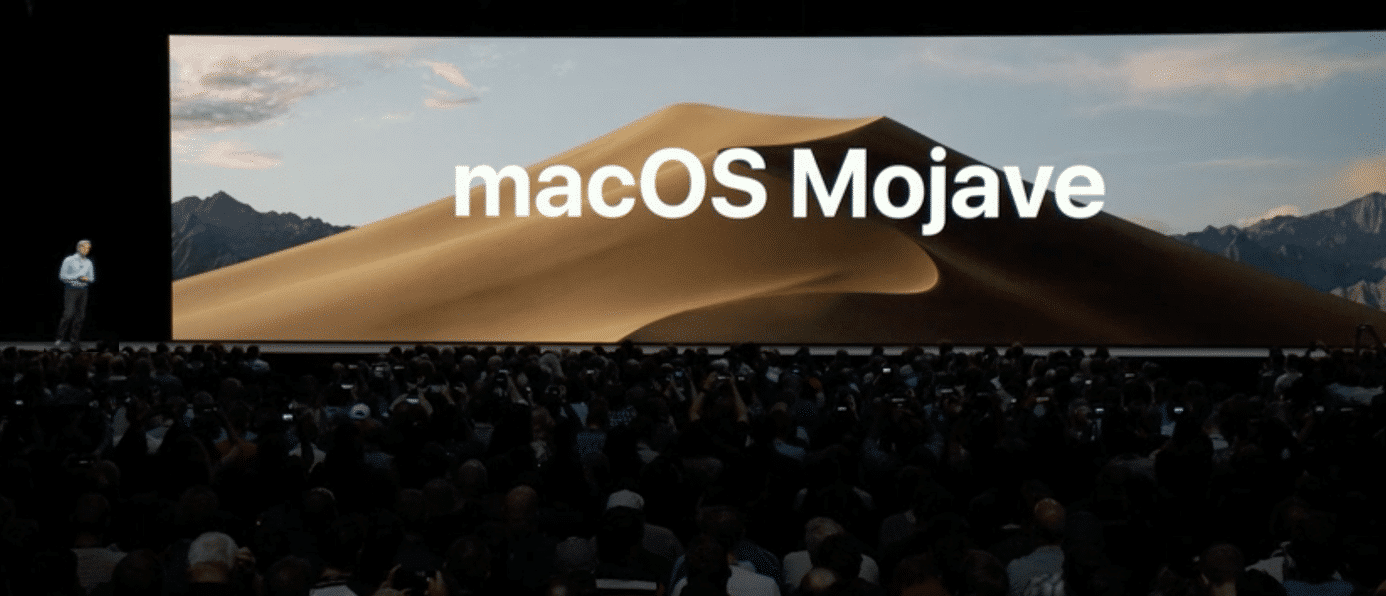 The new Dark mode look helps you to focus more on your work and it blends beautifully with in built apps and also supports third party apps.
Dynamic desktop provides a time shifting desktop picture to match the time of your day.
A powerful way to organize the files on your desktop, Stacks help you in grouping files into sets as per tag, file format or date.
No more right clicking on a file to get it's metadata, Finder now has a new gallery view which provides all metadata information directly and also lets you take quick actions.
The mac app store gets a new look and it's all organized around the specific things you love to do on your Mac.
Apps will require your approval before accessing camera, microphone or mail database. Also safari will only share your simplified system profile with apps to prevent tracking of you.

Apple TV 4K
WWDC 2018 created a lot of buzz because of the latest Apple TV announcements. Apple TV will be the first television to have both Dolby vision and Dolby Atmos sound certification to bring an immersive cinematic experience. Also this year, Apple has partnered with various outsource software development companies in different countries to bring your favourite TV channels directly through web on your TV. Apple TV will provide "Zero Sign-On" to let you automatically log into streaming account without requiring secondary authentication and also now you can control your TV from phone by converting iPhone into a Apple TV remote.
All these updates will be available in this fall while the first beta is available for download on the apple official website after the event. WWDC will continue for 4 more days in which Apple will have demo's in that for developers on how this features can be used by them to build more powerful apps.
What was your favorite update? Let us know in the comments!
x
Have a tech or business challenge?
We can help!