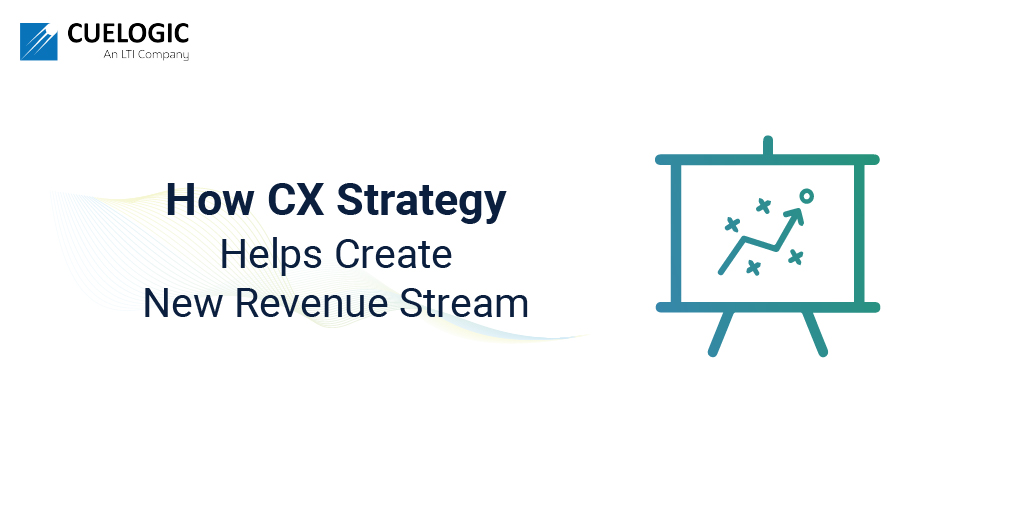 Home > How Can CX Strategy Help Create New Revenue Streams
What does CX Strategy mean?
Customer experience is the key defining factor for whether a product achieves success in the market or not.
Successful companies are marked by a solid Customer Experience Strategy, or CX strategy, which describes a long-term plan to synchronize each customer touchpoint with the company's goal for the end-user experience.
As eloquently stated by the visionary Steve Jobs, 'You've got to start with the customer experience and work back toward the technology – not the other way around.'
The late CEO of Apple understood the significance of the customer experience while interacting with every aspect of the brand. By prioritizing the customer expectations and needs, Apple revolutionized the digital industry, from music players to phones and personal computers. Apple's successful customer experience strategy has led them to become the single most valuable company in the market today.
What does CX Strategy Include?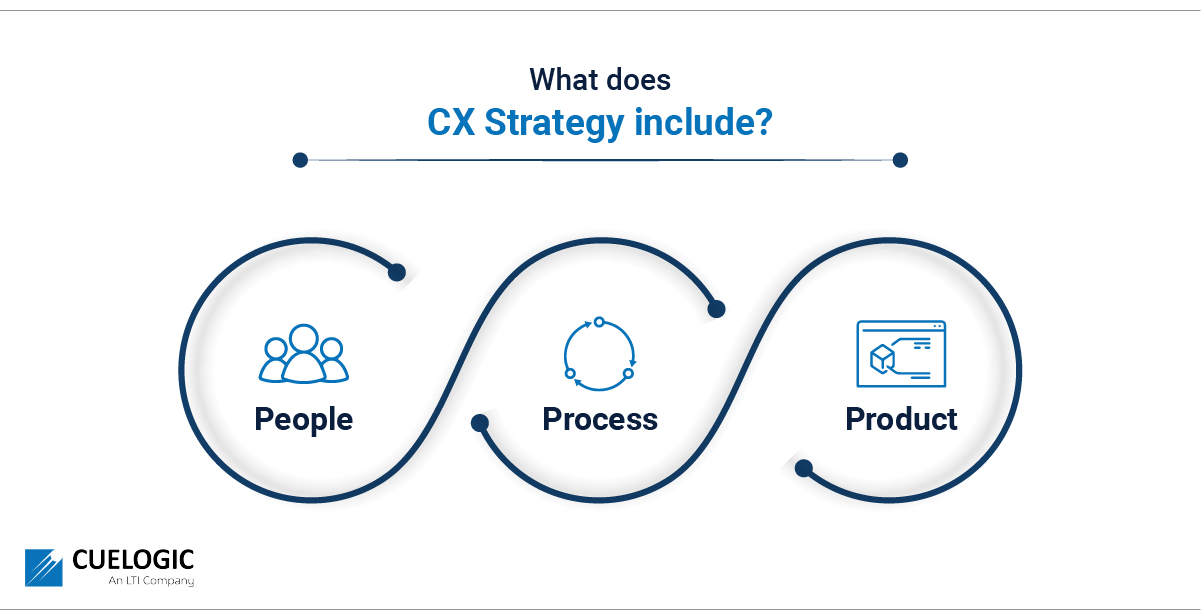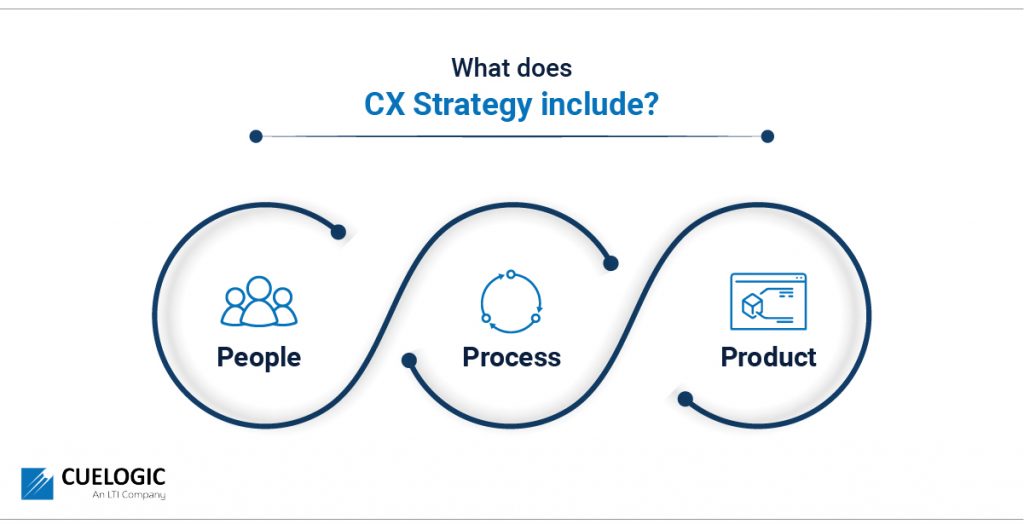 Customer Experience Strategy includes every interaction the customer has with a company, at each stage of customer journeys. It includes the marketing material that influences them to become a customer, the sales process, the experience of using the product itself, and the customer service they experience after purchasing the product.
Customer experience is shaped by the three key P's: People, Process, and Product.
People:
The employees who interact with the customers from the most significant impression of the company. They need to be inviting and engaging to the customers. Customers should be able to interact with the company representatives via various channels, including live chats, calls or in-person meetings.
Process:
The process includes the various usage journeys the customer could undertake while using the product. The process could refer to the payment process for the product or the process to contact customer support. The various user journeys should be designed to be as simple and convenient as possible.
Product:
Customers expect products to be intuitive and easy to use. The product should not intimidate or confuse the customers and should be designed to be quick and simple to use.
How does Customer Experience Strategy Align with Revenue Streams?
Since it is evident that focusing on customer journeys is the key to success, there are certain ways in which revenue streams get impacted directly by Customer Experience Strategy:
Drives Customer Loyalty
For every company, the foremost business goal is to exceed customer expectations to maintain customer loyalty. This is essential to growing business revenue.
A customer's experience is crucial for customer retention. When customers express brand loyalty, it impacts the entire company positively in several ways.
Primarily, customers who have prior experience with a brand are more likely to spend higher amounts of money with the same brand than first-time customers.
It is also easier to convert repeat customers into customers who make purchases, as shown in this study by Forbes. Thus, a Customer Experience Strategy can help to increase customer lifetime with the brand.
Drives Customer Recommendations and Brand Growth
One of the most organic marketing methods for every product is when users share their experiences with their connections. A positive review or recommendation which describes customer satisfaction can lead to a potential new user. This leads to a business' customer base potentially increasing at an exponential rate.
Ways to Ensure An Optimum Customer Satisfaction Score:
While there are many aspects to creating a stellar customer journey from the start of their interactions with the brand to the end, a few can be called vital pieces of the puzzle.
Consider Customer Service as a Key Component of Customer Experience Strategy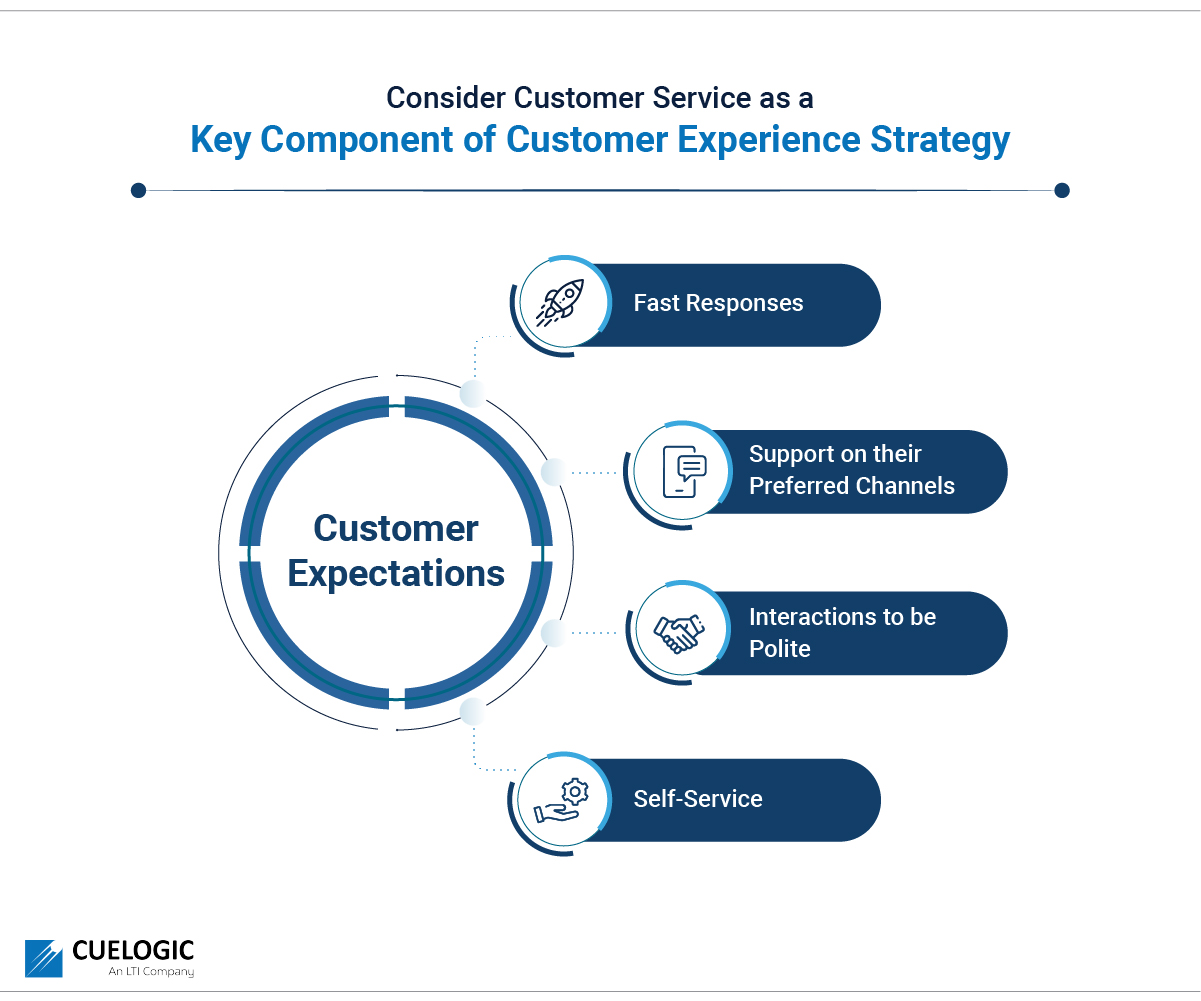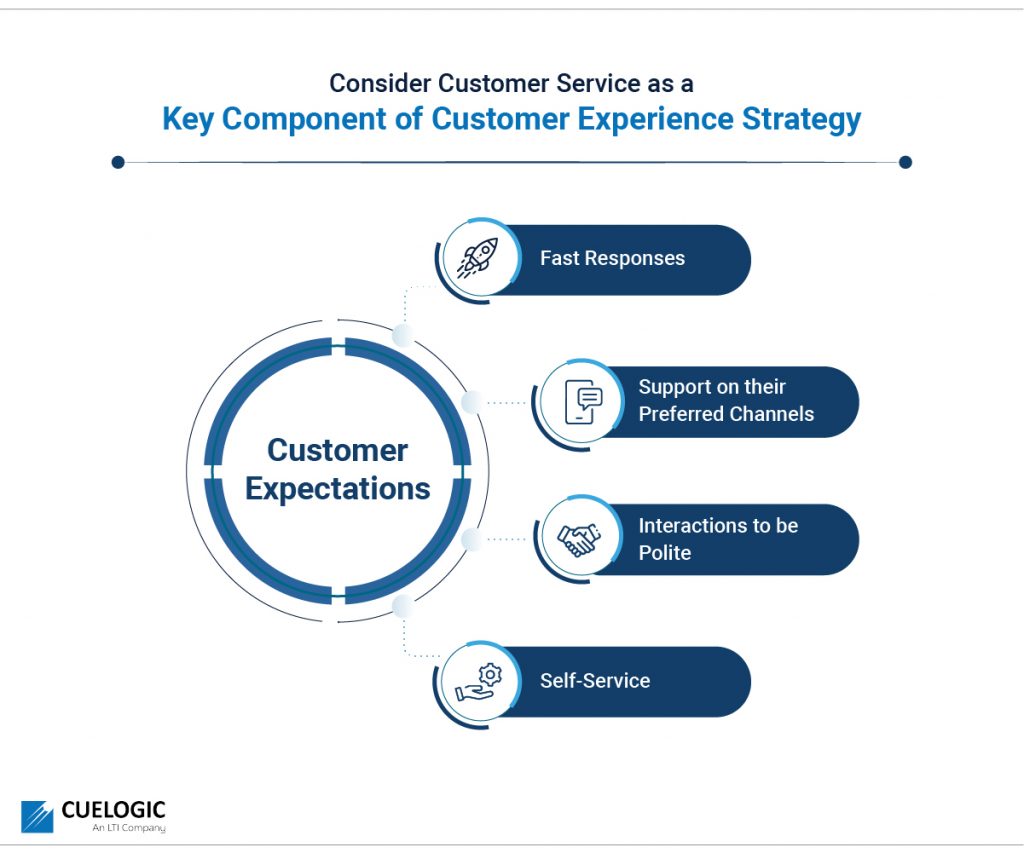 Within the various aspects of Customer Experience Strategy, one aspect can be considered to be more significant than the others, namely Customer Service.
While Customer Service and Customer Experience sound similar, the concepts are different yet interrelated. Understanding the distinction between the concepts provides companies with the knowledge which will enable them to improve customer perception of their brand.
While Customer Experience refers to the entire range of interactions a customer has with a company, Customer Service refers to the process in which customers can reach out to a company for assistance with their products, either before, during or after the purchase of the products. Brands usually have a dedicated Customer Service team that helps the customers.
Customers commonly have a few expectations from a company's Customer Service:
Customers Expect Fast Responses:
One of the most important aspects of customer service is the speed of responses. This factor is so critical that it can make or break a brand's relationship with a customer. Increasingly now, brands also provide AI-enabled chatbots for the customers to engage with, as this helps companies keep up with higher numbers of support requests.
Customers Expect Interactions to be Polite:
The Customer Support team needs to be trained to be respectful in all situations. Technology tools to monitor voice modulation and conduct sentiment analysis are often used to monitor client-staff calls.
Customers Expect Support on their Preferred Channels:
Companies need to prioritize creating seamless customer support channels to respond to the queries and concerns of their customers. Owing to their personal preferences, and the situation in which the product is used, customers may prefer to interact with the support team over an app, website, live chat, or voice calls. the company should be equipped to provide the customer with their preferred means of support and keep up with the changing preferences of their customers.
Customers Expect Self-Service:
Customers prefer the choice to be able to resolve their issues on their own. Companies should empower customers with comprehensive knowledge bases, chatbots and user forums.
Prioritise Convenience for Customers
Customers generally consider convenience to be one of their key priorities while choosing a retailer and most customers prefer opting for a retail site that offers them a seamless experience.
People are even willing to trade in cost for the sake of convenience, as was recorded in a shopper survey conducted by Linnworks.
Common Conveniences Expected by Digital Retail Users are:
Since the large-scale adoption of digital experiences for retail customers, companies have been optimizing their digital offerings, which means that customers now have a bare-minimum expectation from a company. There are a few features which can help to enhance the customer journey and which customers have come to expect, which can be summarised as below:
An option to easily and quickly search for the items desired
A shopping experience that can be started on one device and continued on another device
Personalisation in the shopping experience
A fast checkout method with minimal fields to be entered
Ease while applying for returns
Quick delivery periods
Companies that provide customers with these conveniences can gain a competitive edge over the other companies in the market, and companies that do not provide these features may miss out on their target customer base.
Improve Employee Responsiveness and Engagement
Increased responsiveness on a company's various channels invites customers to engage with the brand and leads to increased sales. For instance, an automotive company that has reviews of slow after-sales responses is not likely to be preferred by customers.
Thus, a customer support team is invaluable in a company that is aiming for a fool-proof CX strategy.
Personalise the Customer Journey
Customers prefer experiences that feel personalized for them. By using analytics to record customer preferences, companies can predict customer needs preemptively and enhance the customer's journey as per their preferences. Personalization over the entire customer journey helps to improve customer satisfaction.
Today, customers expect companies to provide them with personalized service, and customers may even take it for granted. However, should a company not be able to leverage customer data to curate a superior customer experience, they may lose existing customers to competitors.
In the most optimized personalized experiences, customer experience management can leverage customer data to create one-to-one personalization. For instance, customers could receive marketing communications with products and offers that are uniquely significant to them. Personalization also helps companies to add a more humane touch to their interactions with a customer, which helps customers develop a deeper loyalty to a company.
Examples of Integrating Personalised Experiences in the Customer Journey:
Recommending products based on a user's completed past purchases
Offers derived from a customer's preferences and prior purchase history
Localisation of offers as per a customer's physical location
An enhanced engagement strategy with communication methods customised as per the customer's preferences
Automate Inventory Maintenance
For companies that are involved in selling goods to customers, it is crucial for customer experience management to include an efficient inventory management system for a positive customer experience.
Automating inventory helps businesses ensure they never face situations where they are out of stock. This is critical as if a customer can see a particular product is available on a channel, but the product is actually out of stock, it could lead to a negative impact on the customer's perception of the brand. The significance of a negative review is higher than that of a positive review on people's perception of a brand, which is why this is a point of significance for retail companies.
Calculating inventory turnover helps companies ensure that they have adequate stock to meet the demands of customers.
Companies often analyze the customer churn and stock turnover to gauge the performance of their sales strategies, and whether customers are satisfied with their offerings to predict future needs.
Priorities while Designing a Customer Experience Strategy:
It is crucial to understand a company's priorities for designing a customer-experience strategy that aligns with the company's vision. It is important to have the company's goals based on what matters to their customers, and how it impacts the business.
Certain questions that can be asked to understand a company's priorities are:
How willing is the team to learn new methodologies?
What are the features that customers have reported to be missing from their experience with the brand?
What are possible advantages the company has against competitors?
Which point of the customer experience journey is the most impactful for the customer?
How capable is the staff currently to support the customer experience journey that the company wishes to provide?
For businesses in different domains, different strategies have to be employed. For instance, within healthcare or health insurance, different features have to be prioritized. Within healthcare, speed and reliability of service is of the highest priority, whereas within insurance, it may be ease of usage and convenience.
In such situations, due market research helps teams to choose the right CX strategy.
How can you Measure your CX Strategy's Performance?
While thinking about customer experience strategies, one commonly thinks about the aspects with which a customer interacts. However, there are facets that greatly impact the customer experience, apart from what the end-user sees.
These factors impact the customer experience because by optimizing the "back-end" strategies the end-customer experience is improved. For instance, optimizing the process behind service calls, delivery logistics, or payment reminders, all ultimately impact the customer's overall experience.
Teams can understand the impact of their decisions on customer experience by measuring a few things:
Use Analytics to Determine the Performance of the Back-End Teams
The back-end team could potentially lead to impediments to the customer experience journey.
Observe the back-end team and use analytics to determine any bottlenecks in the operational pipeline. Could the time that is taken to generate bills or answer customer queries on phone calls impact the customer experience? Analytics on the team's usage of various tools can help determine the answers.
Use Analytics to Understand Customer Patterns
By using tools to track customer experience and customer interactions with the website, as well as by tracking customer complaints, teams can understand which interactions take customers the longest, and then work to optimize these experiences. For instance, teams could learn which fields in a form can be auto-populated to enhance the customer experience.
By analysing trends in customer sales, companies can understand the preferences of customers. Teams can then choose to invest more in the channels which give the company higher returns.
Actively Ask for Customer Feedback
Actively asking for customer feedback can provide companies with a deeper understanding of customer pain points. It helps companies understand customers' perception of the brand, and use this information to gain insights that can help to deliver great customer experiences.
Measure Metrics that Matter
By observing organizational statistics over time, teams can understand patterns in stock history, sales channels and the performance of logistics fulfillment partners. These metrics can help companies get a comprehensive understanding of the performance of their strategies.
How can you Know if the Customer Experience Strategy is Providing Customer Satisfaction?
Businesses need to ensure they have procedures in place to measure the performance of their customer experience strategy. They can then refine the strategy as needed to meet their business objective.
Some of the ways to measure the performance of a customer experience strategy are:
Analyse Performance Reports
Collate customer data to build reports which help to understand performance across sectors and channels. Analytics based on this data can help companies determine what should be worked on next as part of the company's CX strategy plan.
Collect Customer Feedback
Use survey tools to understand customer sentiments and common pain points in the customer experience. After aggregating user reviews, create a feedback loop to refine the CX strategy.
Conduct Market Research
Conducting market research with focus groups helps companies gain more insight into how the CX strategy can be optimized to help achieve business goals. Research into key customer segments is essential for understanding the performance of a company's CX strategy.
An Example of a Company with a Stellar CX Strategy:
Since its inception almost eighty years ago, the global furniture brand IKEA has maintained a loyal customer base. The company's focus on its customer experience strategy is evident in the way its stores and staff perform.
Their stores include dedicated areas for customers to purchase meals, their stores include layouts that help the customers understand how the various furniture products can fit inside their own homes. Using modern technology, IKEA has also provided its customers with a mobile app to use Augmented Reality (AR) and visualize how furniture would look when placed in their homes.
IKEA's service team is also available to help customers make design decisions with recommendations by in-house experts.
IKEA has invested in technology, the retail area, an extensive support staff, DIY (Do-It-Yourself) manuals and food to ensure customers perceive the brand as a welcoming brand.
Their focus on Customer Experience Strategy has helped them become a world-renowned name for furniture.
Conclusion
Companies with a customer-centric mindset can usually achieve business objectives by designing a successful CX strategy. The company's customer base stays loyal and even helps it grow. Thus it is recommended for companies to invest in their own clear customer experience vision, which is designed as per their target audience.
The responsibility of maintaining CX strategy standards lies with everyone in the company, right from the marketing associates, to the sales team, the developers, and the management. Each team needs to be empowered to provide the customers with the best experience across every touchpoint.
x
Have a tech or business challenge?
We can help!